Our Favorite Things To Do in December
The Christmas season is officially here, and with it comes a plethora of Christmas activities around town. Check any community events calendar, and you'll find your share of Santa visits, gift wrapping and caroling. Bakersfield is filled with Christmas cheer in December. If you're anything like us, you'll want to do all the things! When making your plans, keep in mind these Christmas spots that just can't be missed.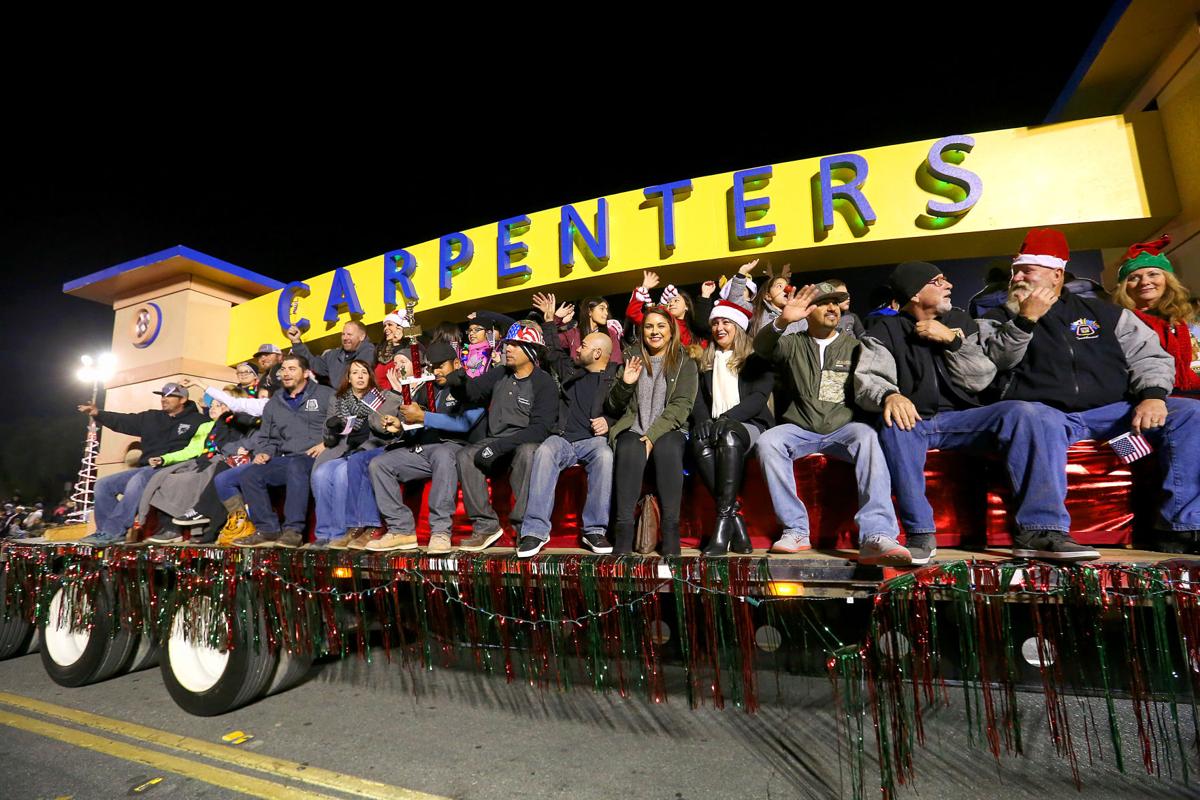 Always the first Thursday of December, this year's parade is on December 6th at 6pm.
We love how so many different groups from the community come together to show off their best work in the annual Christmas Parade. It's a joy to see Christmas-themed floats, light displays, marching bands, drill teams, horse-drawn carriages, community groups, classic vehicles and live performances by local youth. The streets of downtown are lined with families anxiously waiting to see loved ones walk through the parade. Such a classic way to kick off the season and be together in Bakersfield in the spirit of Christmas.
Photo by The Californian
DELIVERING GIFTS TO SENIORS
There a several ways to be helpful in Bakersfield around the holidays, and delivering donated gifts with Christmas for Seniors is one of the them. Throughout the month, Christmas gifts of all sorts--from slippers and socks to hair brushes and candies--are donated for the seniors of Kern County. On giving day, volunteers play Santa and deliver wrapped gifts to seniors who may have no Christmas at all. It's a great way to give back to the older generation and a joy you will never forget!
This award-winning holiday tradition is another reason we are proud to be in Bakersfield during Christmastime. The entire zoo is adorned with a dazzling musical tree show + animated displays. Such a creative way to bring Christmas lighting and artistic talent together!
The event runs until January 5th.
There's so much to do + see in Christmas Town; where do we begin?! Pioneer Village in the Kern County Museum is turned into a place that exudes Christmas cheer with its 40-foot lit Christmas tree and glittering canopy, sledding snow hill, Santa's cottage, hayride, skating rink + more. If you're looking for Christmas cheer, this is the place to be in Bakersfield. It's utterly magical and open until December 31st.
Photo by Christmas Town
TOURING CHRISTMAS LIGHTS DOWNTOWN
Lights, lights, and more lights! And right in the heart of our beloved city. No doubt the homes of downtown Bakersfield are beautiful, but nothing displays their unique architecture like covering them with festive Christmas lights. Touring up and down the residential streets of Westchester is a Bakersfield favorite. We love stopping at Elm Street for a cookie and wave from St. Nick at the infamous "Christmas House." It's a fun reminder to be festive in Bakersfield.
What are your favorite things to do in Bakersfield during Christmastime?