BAKERSFIELD INTERIOR TRENDS + SHOPPING GUIDE
Get a glimpse inside the Bantz Haus + the interior design trends Erica is infusing in her home!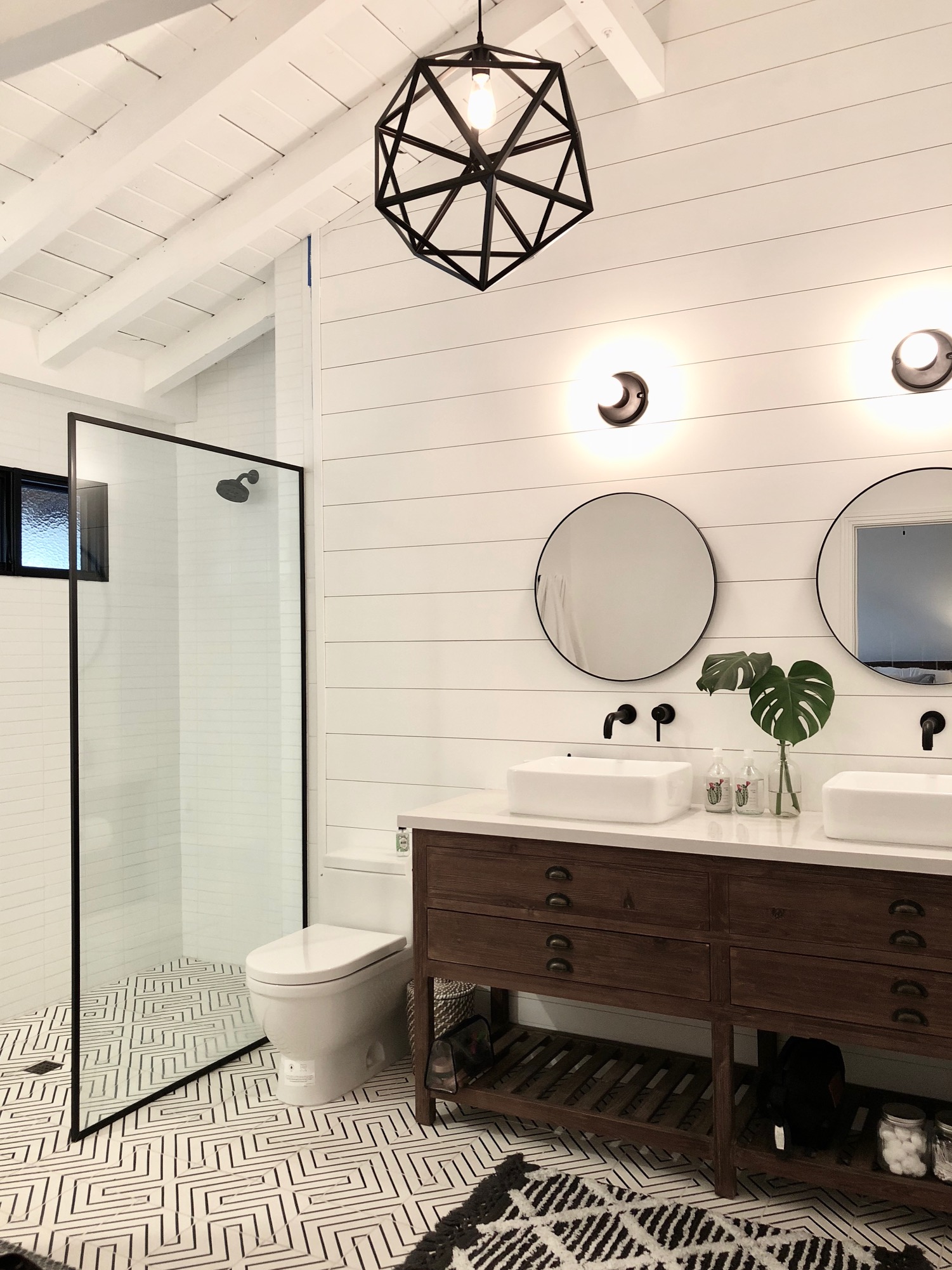 I'm really into encaustic cement tile in geometric patterns right now! It's great in small spaces like bathrooms, backsplashes, and laundry rooms. There are ornate and organic patterns that could work with a Victorian home or stark two-tone modern patterns to pair with a more modern aesthetic. Patterns are so personal, make sure to select one you absolutely love and want to live with.
Check out Stockdale Tile. They've been serving Bakersfield for over 30 years and have a great selection. Their friendly staff will be sure to help you find just what you need, be sure to tell Tony that we sent you!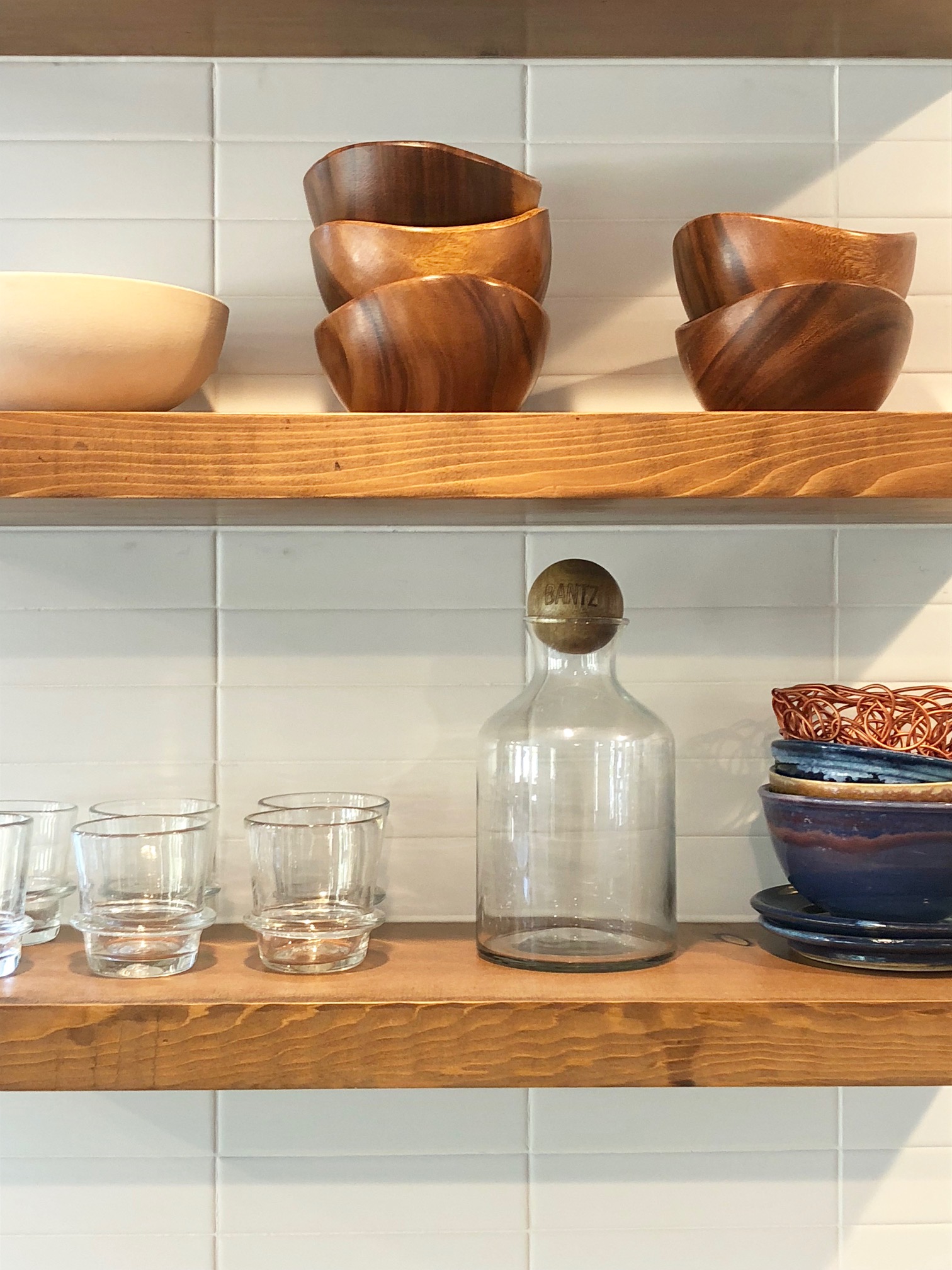 A lot of time and energy during a remodel is put towards opening up a kitchen and making a living space feel more open and connected. A simple way do achieve this feel, if you have a limited budget, or even if you don't, is to ditch the existing upper cabinets. There are a number of reasons why I love this trend. First off, open shelving emphasizes your backsplash and allows you to take it counter-to-ceiling. Second, it can bring in a more textured material like wood to expand your color palette. Third and most importantly, it forces you to take a look at your dishware and decide what you love and want to display. Surprisingly you'll start using things you might not have, more often because they're so easily accessible.

California Sawdust is a local company that fabricates custom wood furniture and home decor with a clean rustic sensibility.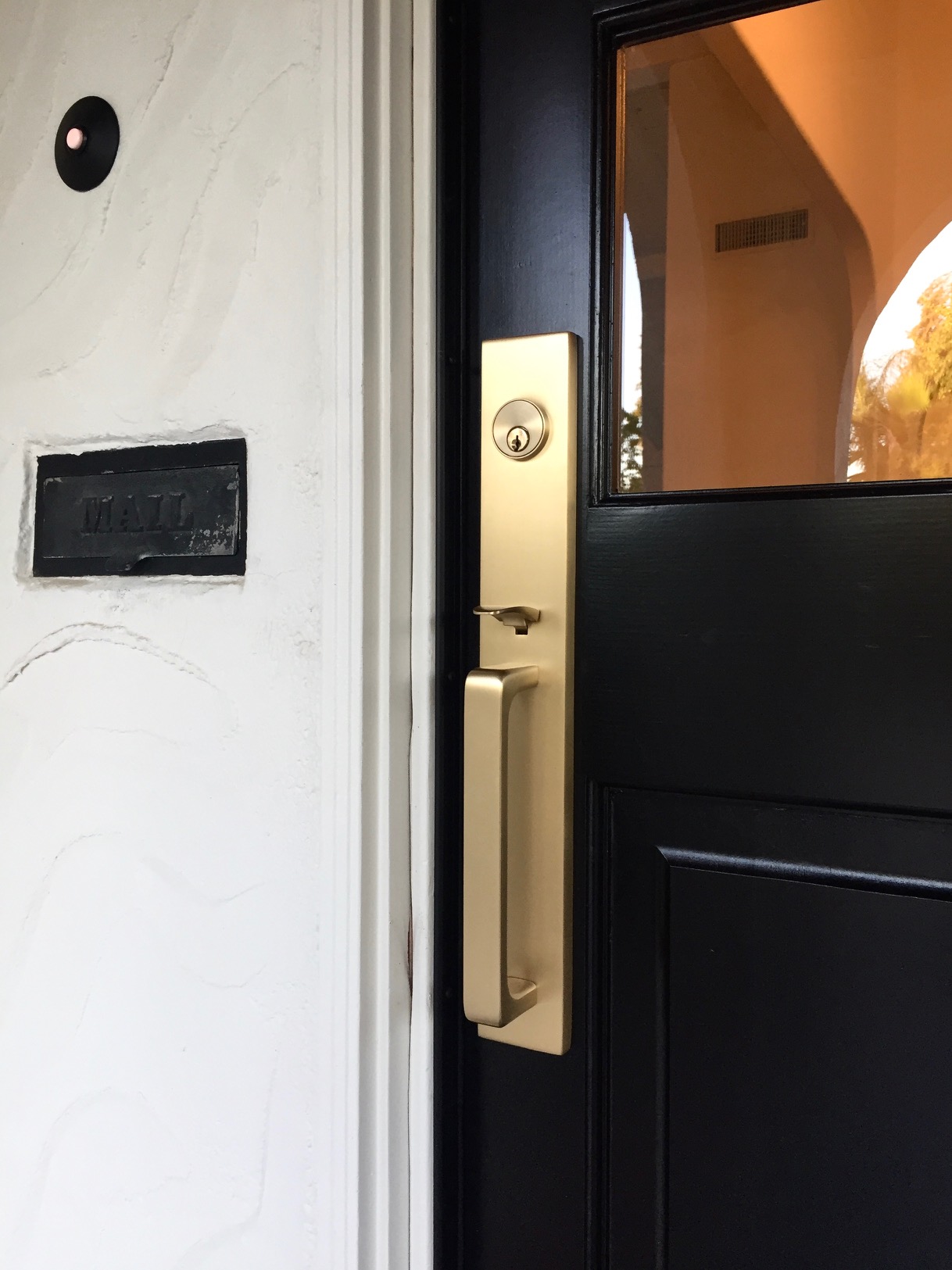 It's not the polished brass from the 80's that you remember. It's a satin, burnished, brushed finish that is trending right now. Brass has always been thought of as something "fancy" but this trend brings brass down a few pegs. Aged bronze and brushed brass pair extremely well with clean and modern color palettes. We've seen a lot of things we love in drawer and cabinet pulls, lighting fixtures, and door hardware. Brushed nickel and stainless steel has a good run, but it's time for brass to have its homecoming!

Visit G.H. Slack & Son for a large variety of brass hardware. Be sure to chat with our friend, Matt Jolly.
Let's face it... Beige carpet is out (like, way out) and hardwood, tile, and vinyl plank are in… But how do you soften up those hard surfaces to get that cozy feel you're looking for? The simple answer is: Area Rugs! With a cleaner, more modern space, a textured mahal or bohemian rug can really warm up a room. With an earthy and minimal color palette as a backdrop, a patterned rug like this can provide a much needed punch of color and texture.
There are so many amazing thrift shops here in town. I love to grab a matcha latte at Cafe Smitten and wonder around the Chris Vanderlei Gallery.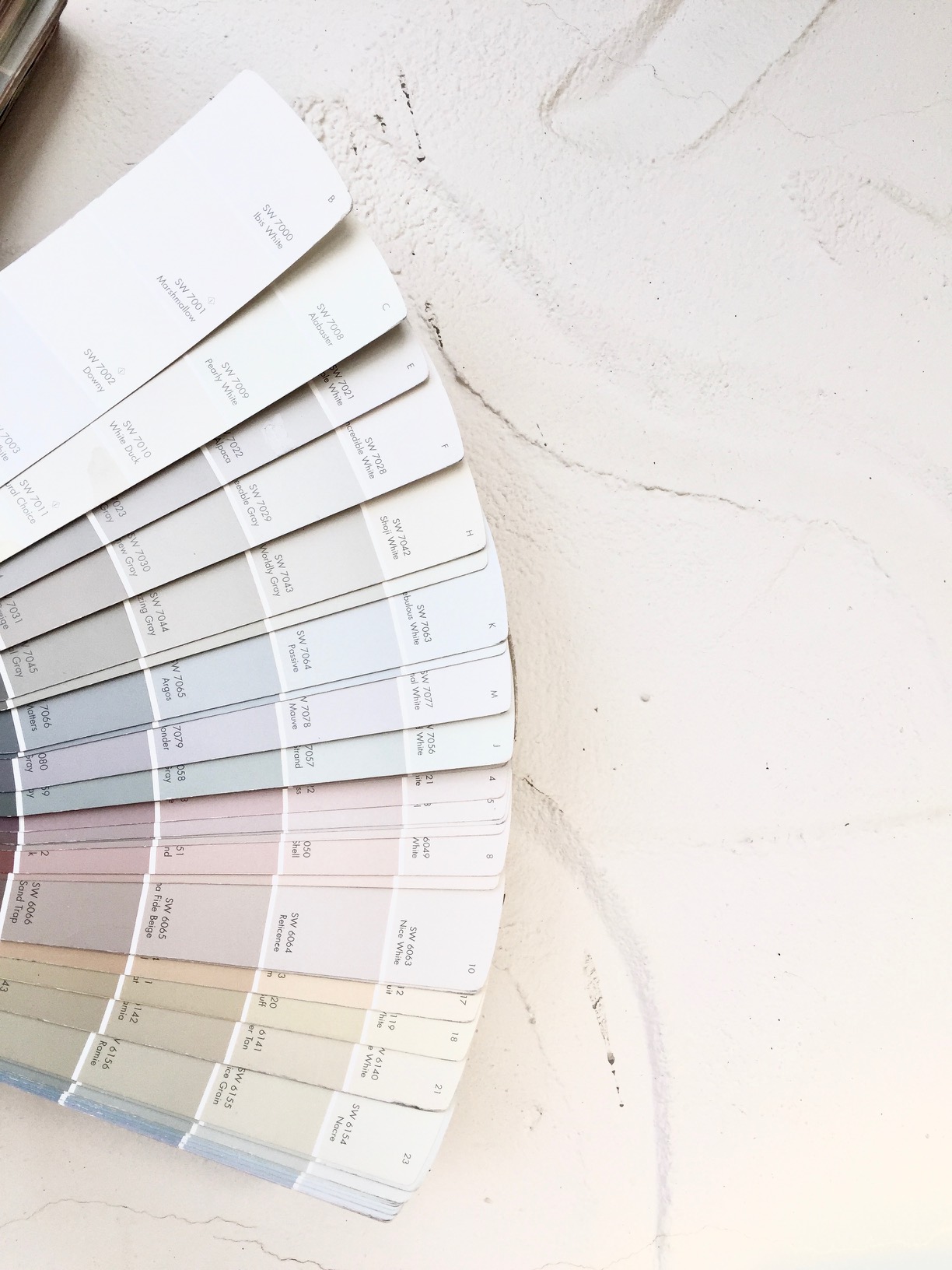 The days of the red accent wall are dead, and don't get me started on "builder beige." A great refresh to an older home, or a beautiful backdrop for new construction, is a crisp white wall. Let your lighting, furniture, artwork, textiles, etc. do the talking. White walls are easy. They go with everything and are timeless. Color palettes have become much more about your fixtures and furniture rather than color of the paint on your wall. Be sure to select a flat or eggshell finish, as white paint in high gloss can create quite a glare. Designers like Sarah Sherman Samuel have made a name for themselves with this simple trend.

You can trust the folks over at Sherman-Williams. Some of our favorites are: White Dove, Chantilly Lace, Simply White, and Shoji White.
Connect with Erica: @bantzhaus • Watch + read Erica's Be In Bakersfield story firsthand.